"Three Mouths"
More like a body wreck than a shipwreck. Can you spot all three mouths? How about the finger?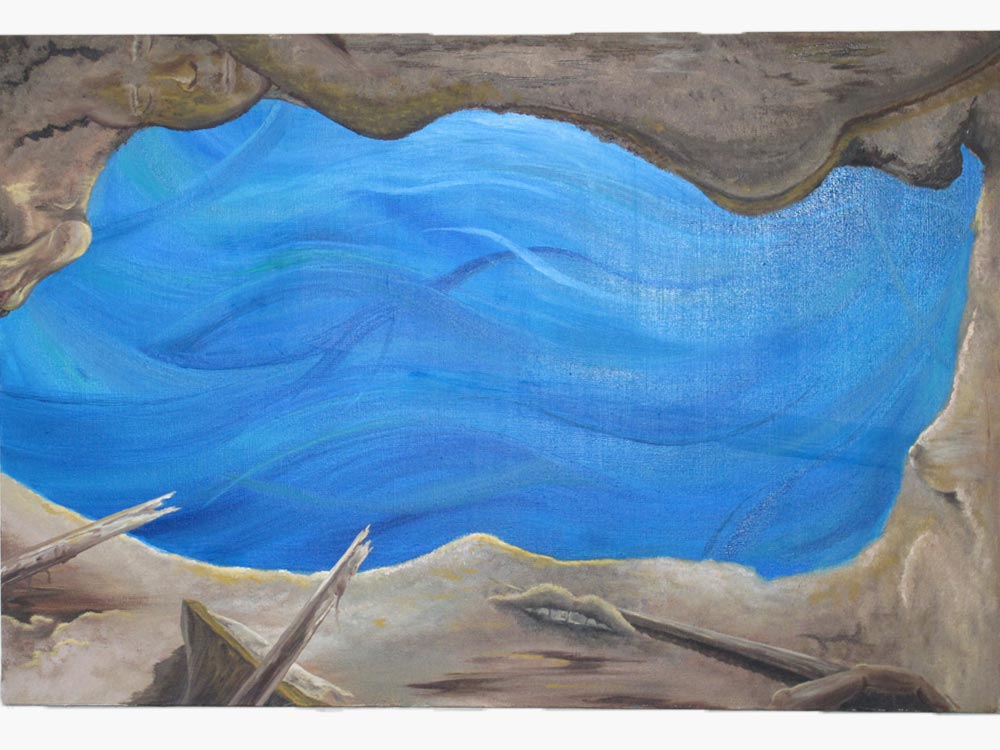 "Dog Eye" 3'x2′
Oil, acrylic, and house paint. Oh, my. The object of this one was to paint something to completion, THEN PAINT OVER IT.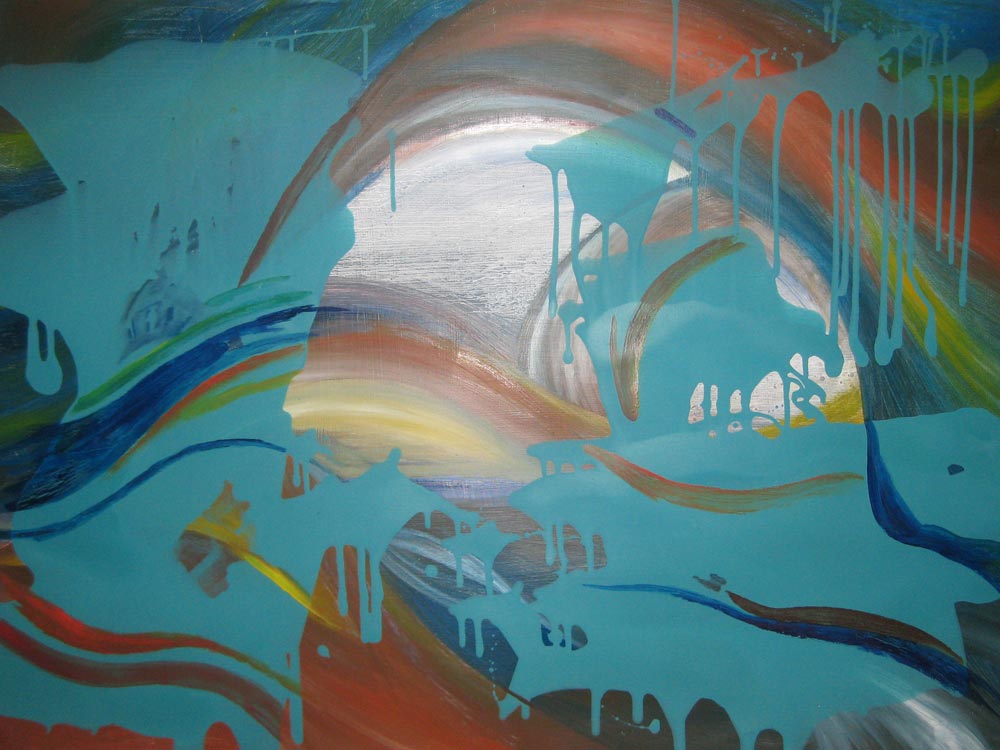 "Critterpated" 18″x24″
For my nieces. How many creatures can you find?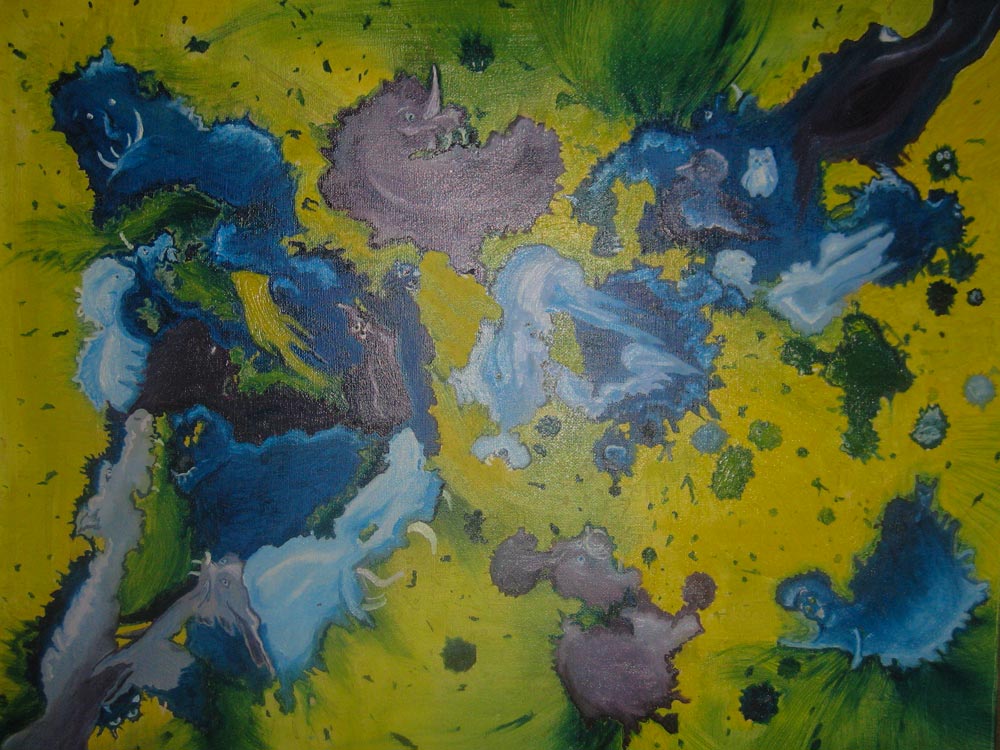 "Staring in the Window" 3'x2′
I'd like to welcome you for a moment, to a dear old man's cabin up in Ely, MN. Mikey surrounds himself with wildlife, like deer and ducks and chipmunks AND SPIDERS. We found a whole mess of spiders outside the house (whew), I snapped a few photos, and a few of them inspired paintings. Since I am terrified of spiders, I have decided this is a healthy way to expose myself to my fears.
Ask me about my fear of heights…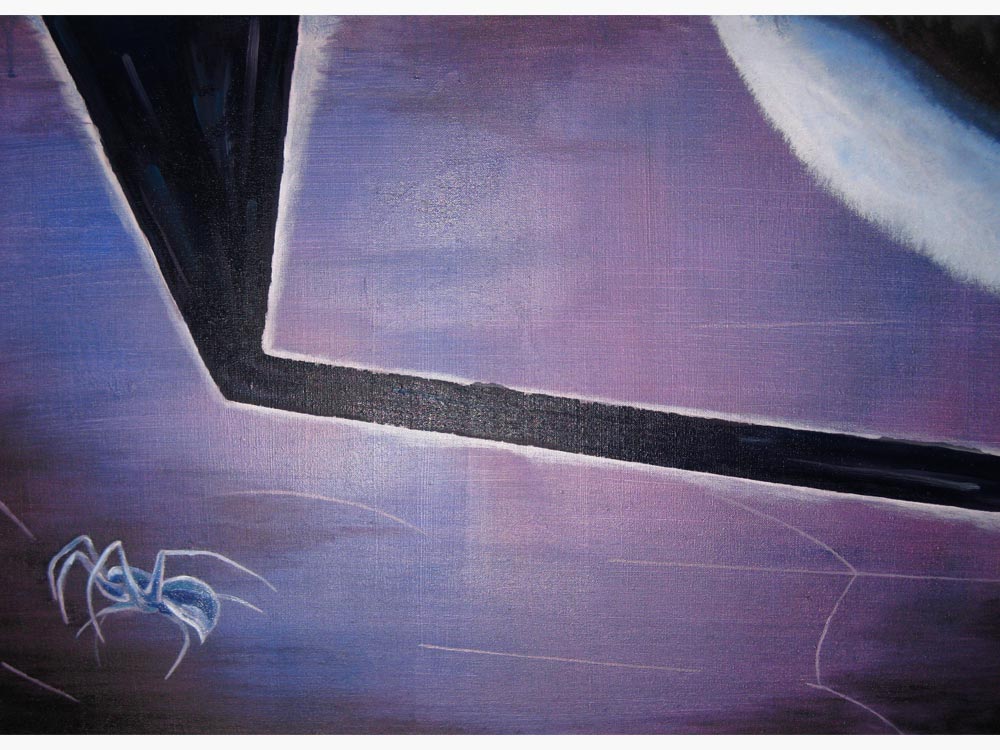 Another Mikey spidey: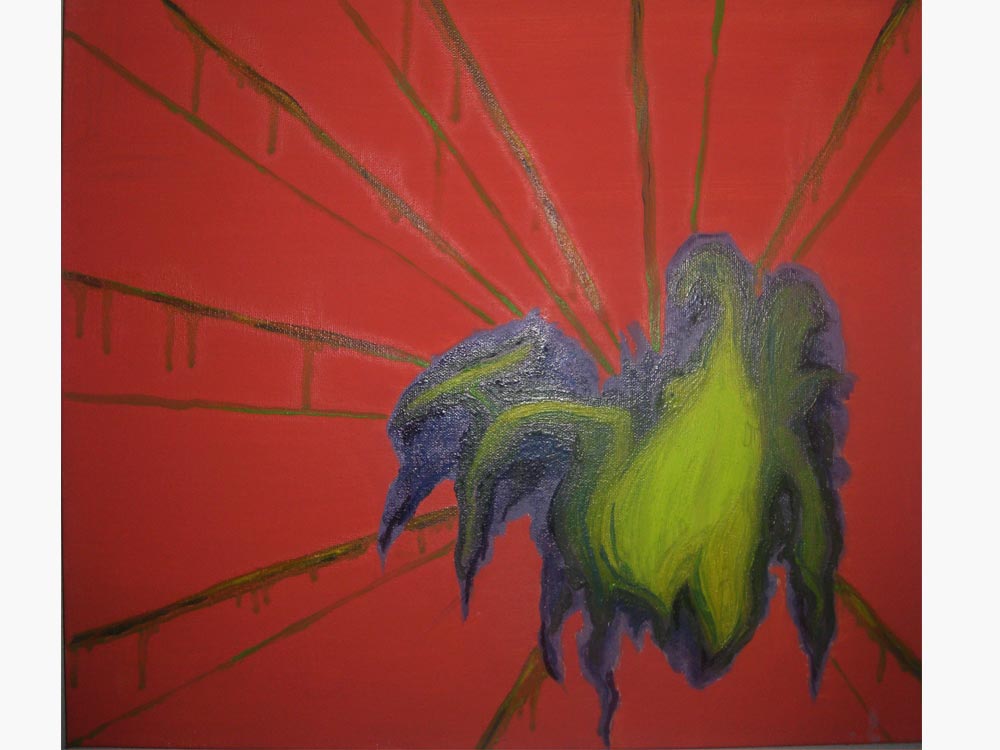 "Still Life in Red" 24″x18″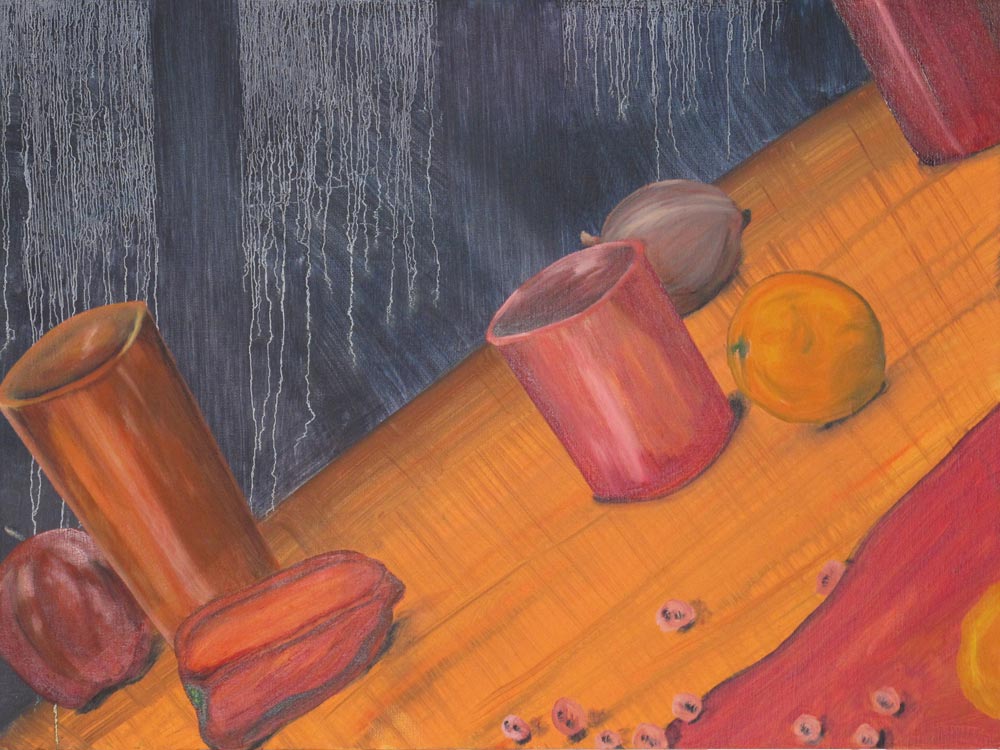 "O'Brien's Drowning the Houseplants Again" 12″x24″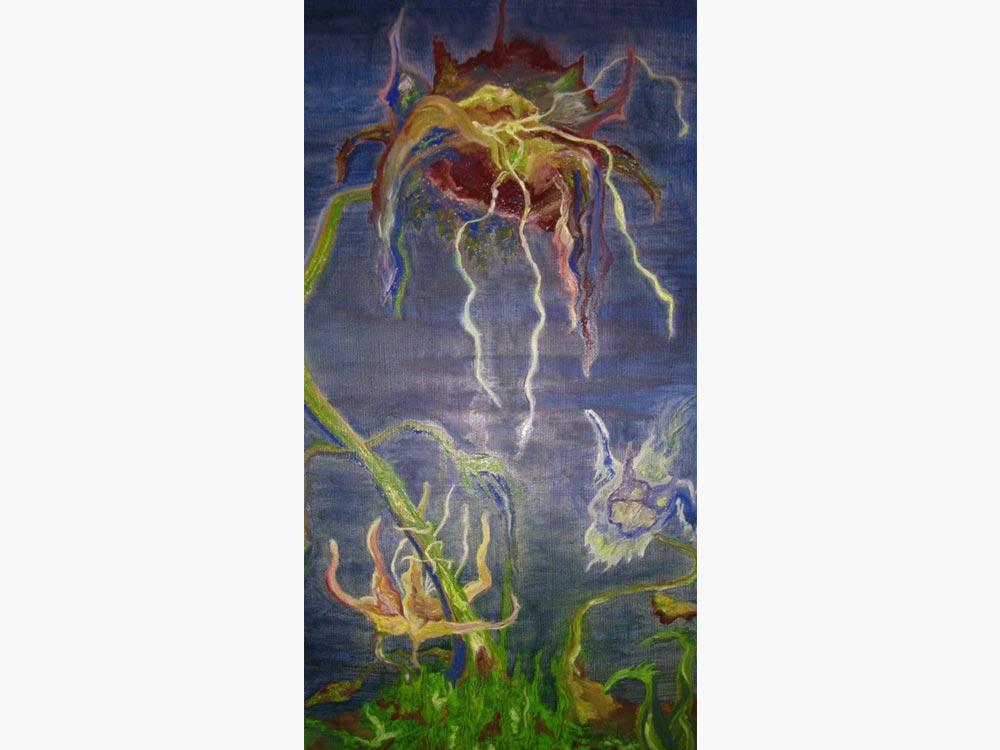 "Objectifischmation" 5'x4′
Painted in a fury after discovering women weren't really allowed to paint women until the 1900s.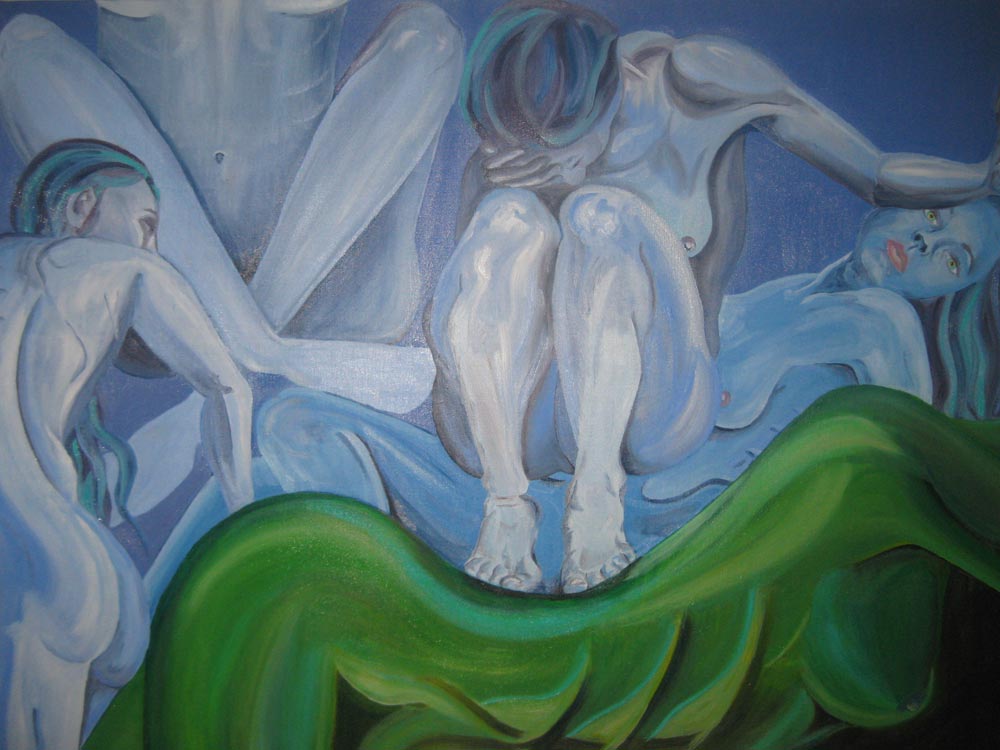 "Water is Life" 2'x3′
I have a full back tattoo inspired by this painting.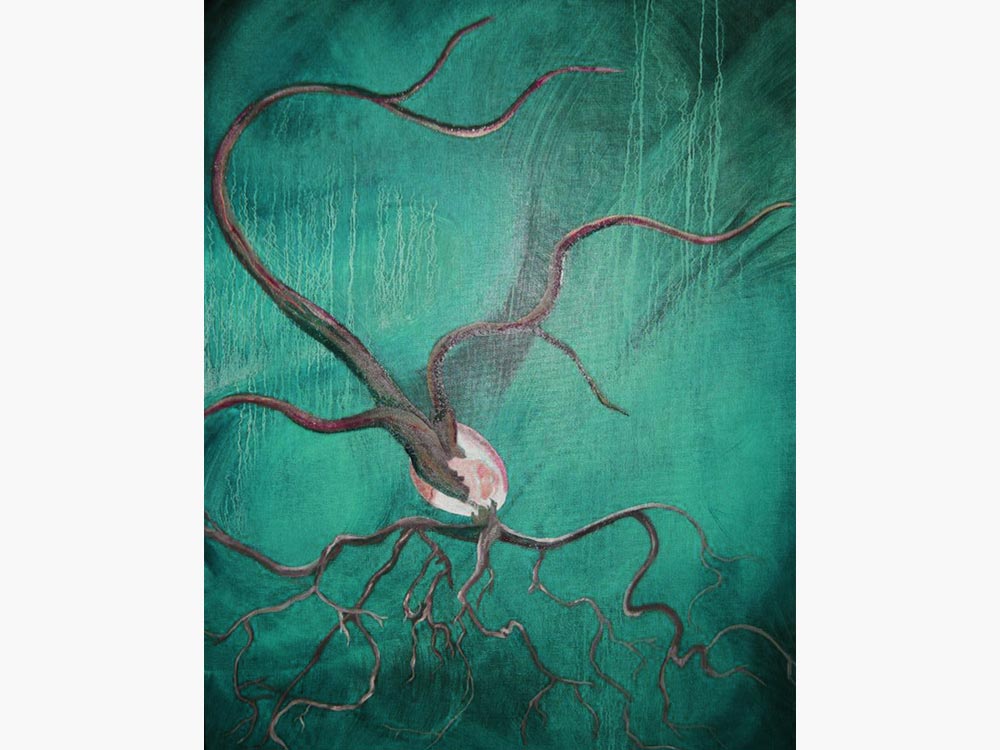 "Chameleon" 18″x24″
inspired by Freddie I want to ride my bicycle…
and my bestie Brittany