I took over the newsletter for Rogers Printing in February 2017. I create content and copy that features print, promotional, marketing, and design capabilities. The print shop's motto is "seriously silly" which is especially evident in the April Fools' 2018 piece 🙂
View April Fool's here.    View Standard Newsletter here.
I carry this brand's voice in the company blog (April 2015 – November 2019) and Facebook page as well. Feel free to stop by!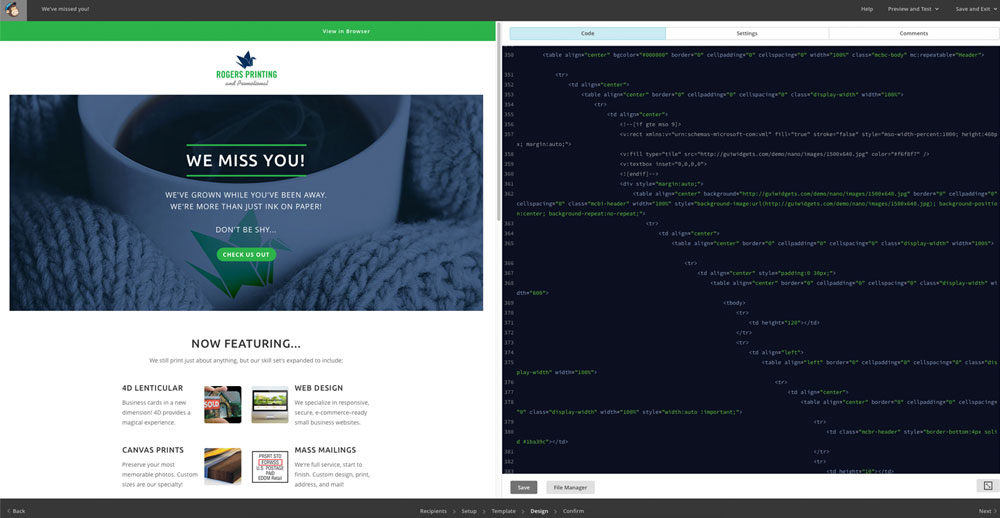 Above is a shot of how the build progresses… coding on the right, preview on the left.
Below is the final piece. This is a B2B newsletter that I craft monthly, themes varying by special occasion.