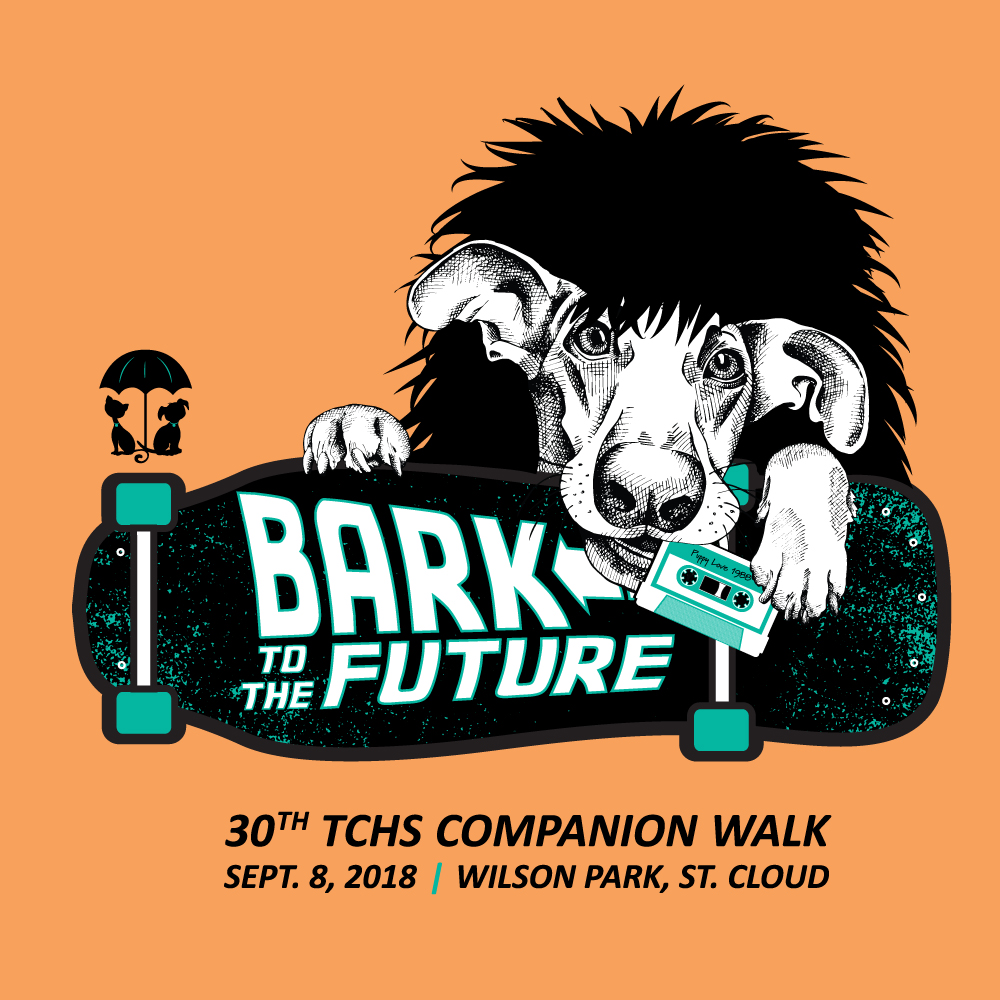 This is the t-shirt art for the event. We were limited to three color max, so experimented with a few neon color palettes and this was the top pick. I used the other neons in the poster where we had a lot more freedom with color. The shirts are bright orange.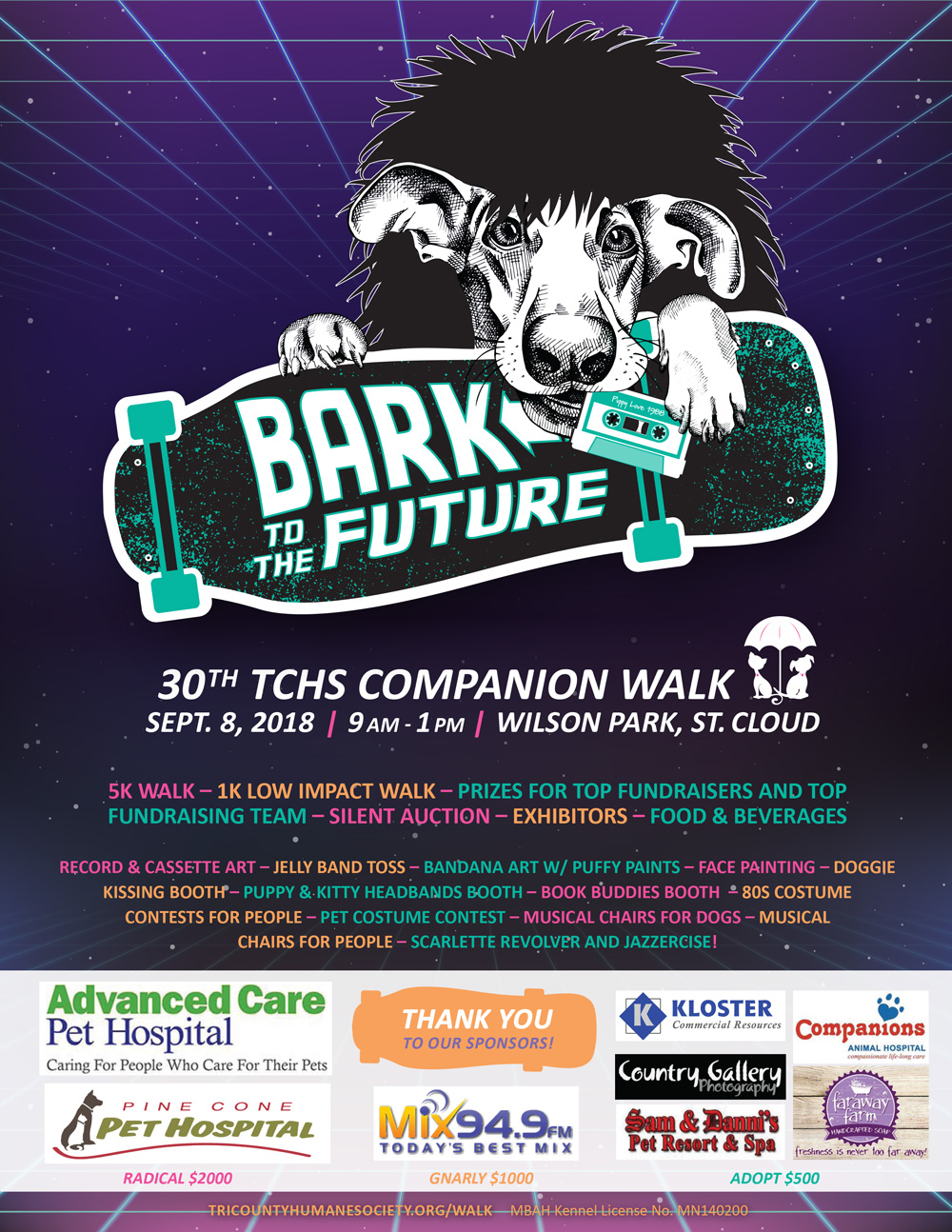 Bark to the Future Companion Walk poster
So, how can you help?
Participate in next year's walk, sign up and collect donations!
I gave away one hour of design time to the top donor (it was my mother in law ♥). Thanks for being a hero to the animals!