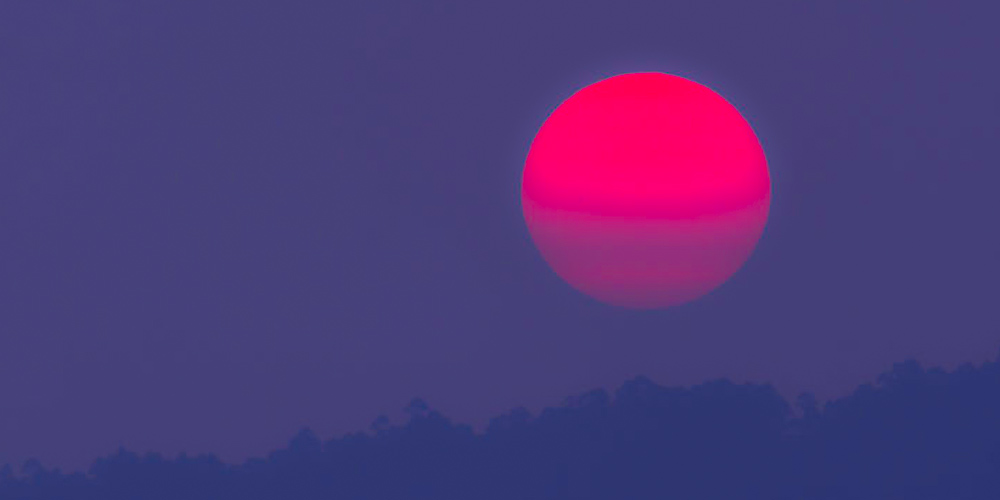 *note: this is a shape poem best viewed landscape/horizontally.
At
dawn I glimpse her
face, winking behind the trees in
quiet defiance of morning, stealing kisses
from the sun. His already sweaty gaze is eager
to consume her, eyes wild with the rise: panting,
pulsing  pigments  like a feathered  fowl  in  tantric
flight. Still, in this hour when he paints his garish color
across the sky, she smiles. Her complexion's a reflection
of  his  feverish  intentions,  a  blushing  crimson  orb
erythemic with desire. As I turn a corner and enter
the sunrise, she murmers in my ear. Don't worry
my darling, you'll swallow his light whole.
And remember, moon creature, the
night  will  always
follow.