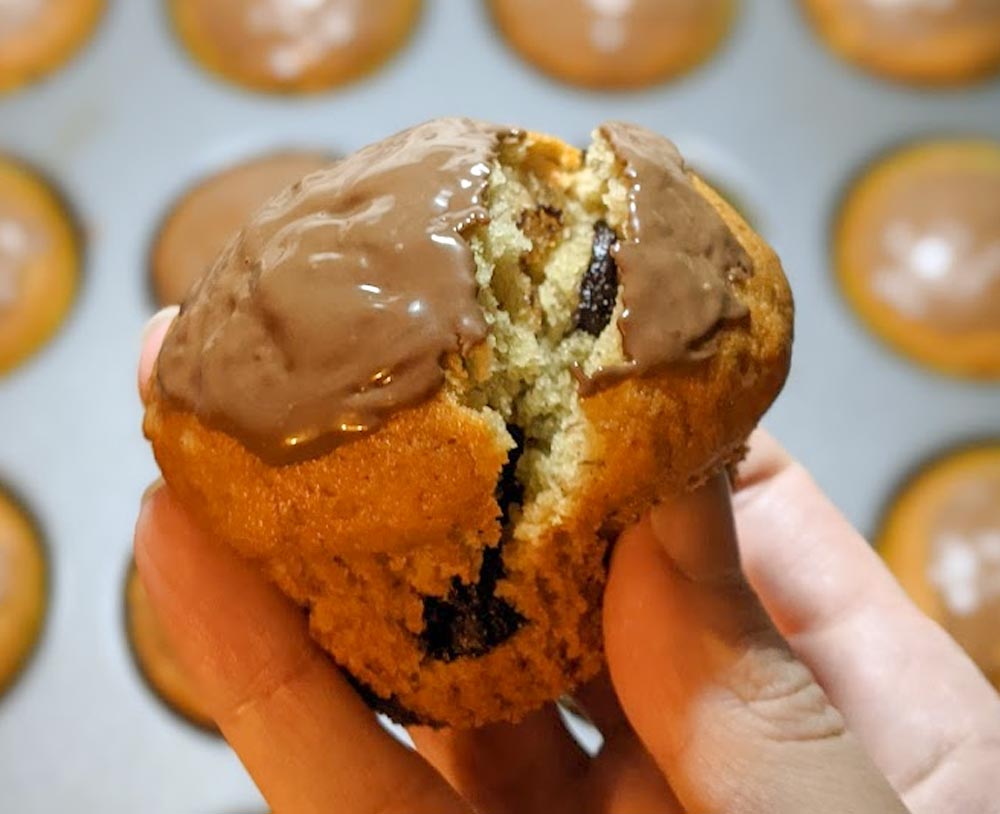 I need a safe place to store my recipes. This one is my favorite banana chocolate chip muffin recipe. No mumbo-jumbo like all the silly food blogs, just straight to the FOOD.
Preheat oven to 425 – but drop it to 375 when you bake them.
WET beat:
1/2 C (1 stick) butter, soft
3/4 C brown sugar
1/4 C sugar
3 mushy bananas with brown spots
—
add 2 eggs & 1 tsp vanilla, mix
DRY add in (mix first):
2 C flour or oat flour
1 tsp baking soda
1 tsp salt
You can either mix in chocolate chips, or do what I do and get chocolate wafers. Fill half the muffin with batter, then layer 3-4 Ghiradelli melting chips, then add more batter.
Drop heat to 375 once they're in the oven, then set a timer for 21-25 minutes. The secret to baking is to NOT OPEN THE OVEN DOOR. Cook to your preference, but don't overcook or they'll taste dry. Once they're done I pop a couple more chocolate wafers on top cuz you can never have enough chocolate.
If you don't eat them within a few days they freeze well and keep for up to 6 months!